Meet Health Educator Lyn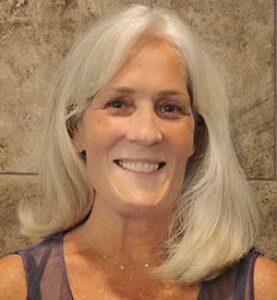 After dealing with six years of pain and severe fatigue with no known cause, Lyn was diagnosed with fibromyalgia in 1998. After 22 years of mainstream treatments did not help, she found Dr. St. Amand's book What Your Doctor May Not Tell You About Fibromyalgia.
Lyn started the guaifenesin protocol in 2006 as a patient of Dr. St. Amand. In the first 9 months Lyn had improved so much she vowed to spread the word about the power of the protocol to everyone she could! Her dramatic recovery and the recovery of many family members on the guaifenesin protocol motivated her to "pay it forward". Lyn is dedicated to assisting those who suffer the ravages of fibromyalgia on the journey to find THEIR hope of recovery.
Also integral to Lyn's recovery was her need to follow the Hypoglycemic Food Plan. Learning how the pancreas is able to heal, therefore helping to control the blood sugar spikes and drops that can cause many of the same symptoms as fibromyalgia was an eye opener. She became skillful in recognizing even subtle symptoms of blood sugar dysregulation in herself as well as her family and others.
Lyn has been helping educate, trouble-shoot recovery, and support people with fibromyalgia for over a decade. Beginning in 2006 she has been a co-leader of a fibromyalgia support group in her local area, she started the Facebook group Fibro(my)algia, and is one of the lead administrators of FibroFighters on Guaifenesin. Her work enables her to reach people with fibromyalgia around the globe in order to teach them about the power of the guaifenesin protocol and Dr. St. Amand's hypoglycemic diet. She is known in the fibromyalgia community for her words of wisdom and excellent advice.
Having lived through so many years of severe fibromyalgia symptoms prior to starting the guaifenesin protocol, Lyn understands its true-life experience. She has walked the path to wellness following the protocol under the advice and guidance of Dr. Congdon and Dr. St. Amand. Working with Dr. Congdon has helped her become the best version of herself in order to educate and assist you in your recovery from fibromyalgia.
Lyn works with Dr. Congdon to help new patients learn the how to easily implement Dr. St. Amand's food plan for a 3-week trial to increase energy, decrease pain, improve mood and sleep (results vary patient to patient).
Existing patients may also book appointments with Lyn to receive 1:1 educational consulting in order to maximize their progress on the food plan and the guaifenesin protocol, as well as general advice on how to manage and decrease fibromyalgia symptoms.
One-on-one support has been shown to improve patient outcomes of fibromyalgia. Follow these links to determine if you feel you might benefit from one-on-one support:
Her fees are $75.00 for a single 1hour session. Packages with a discount may be available. To book an educational appointment(s) with Lyn, call her at 559-259-9885.
Testimonials
"Meeting Lyn through our Fibromyalgia Guaifenesin Protocol Group was such a HUGE relief."
"Starting the Protocol was confusing and trying to understand the science behind it was even harder!"
"Lyn ALWAYS had an answer."
"She knew Dr. St. Amand's protocol as if she studied this in college and wrote a thesis on the subject!"
"She was able to guide us all and we had faith in her knowledge and advice."
"The best part was that she did this and more with her special touch of humor."
"A very much needed healing method that taught us not to take everything so seriously. Laughing all the way helped us feel supported in our journey navigating this thing called Fibromyalgia."
"I have the upmost respect and love for Lyn helping me through the hardest times of my life."
— Maria Haro Flanagan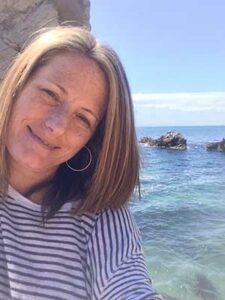 Meet Assistant Genesee
Genesee started working with Dr. Congdon in March of 2017 and she has proven to be knowledgeable, capable, and warm — a patient favorite. She is just the person to talk to schedule an appointment and to learn more about Dr. Congdon's approach to diagnosis and treatment.
Genesee has fibromyalgia and has made great progress regaining her health on the guaifenesin protocol (see Genesee's testimonial on page 48-49 of What Your Doctor May Not Tell You About Fibromyalgia, by St. Amand and Marek (Fourth Edition). Call Genesee at 415-927-0600 to schedule an appointment with Dr. Congdon.