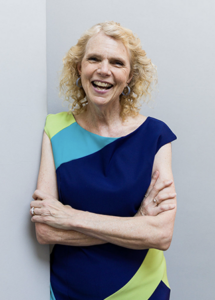 Dr. Melissa Congdon's focus currently includes:
Diagnosis of fibromyalgia in children and adults, using patient history and a targeted physical exam for accurate diagnosis
Development of a comprehensive treatment program for fibromyalgia patients to help spur recovery focusing on nutrition, exercise, and natural modalities
Administration of the guaifenesin protocol
Pediatric consultations focusing on developmental and behavioral issues
Dr. Melissa Congdon is board certified in pediatrics, and sees children and adults in her fibromyalgia and pediatric consulting practice. Dr. Congdon graduated cum laude from Williams College with Highest Honors in Psychology. She completed the pre-medical curriculum at the College of General Studies at Columbia University and then attended medical school at University of Cincinnati College of Medicine. She completed pediatric internship and residency training at the Children's Hospital of Los Angeles. Dr. Congdon practiced general pediatrics in Glendale, California and Mill Valley, California for 18 years until severe fibromyalgia symptoms forced her to retire from medical practice in 2008. Her diagnosis led her to a comprehensive study of the various treatment options for fibromyalgia. Using a combination of diet, exercise, acupuncture, supplements, medications, the guaifenesin protocol, and other modalities, she was able to return to medical practice in 2009, and chose to become a fibromyalgia consultant. She trained with fibromyalgia expert and author Dr. R. Paul St. Amand, Internist, Endocrinologist, and Associate Professor at the Harbor UCLA Medical Center. Since 2009 Dr. Congdon has treated hundreds of adults and children with fibromyalgia. Through personal and professional experience she has found the 3 "game changers" in fibromyalgia recovery are:
Eating foods that help you feel well (and for 40% of fibromyalgia patients that means following a specific low carbohydrate diet)
Consistent aerobic exercise (done correctly as to prevent overexertion and "crashing")
The guaifenesin protocol
Inspired by her fibromyalgia patients, Dr. Congdon produced a 30 minute documentary "
Fibromyalgia: Getting Our Lives Back—Success Stories on the Guaifenesin Protocol
" which she has made available for free online for everyone to learn more about fibromyalgia and this treatment option. Dr. Congdon's fibromyalgia practice consists of much more than administering the guaifenesin protocol. She helps her patients understand what forces may be driving their pain and fatigue. She helps answer questions such as:
What is the relationship between fibromyalgia and sleep apnea?
You may have been told your Vitamin D level is in the normal range, but is your level high enough to possibly reduce fibromyalgia symptoms?
What is neuromodulation, and could it help your chronic pain?
Should you be taking vitamins, and if so—which ones?
What types of complementary medicine may help decrease your symptoms—acupuncture, tai chi, the Rosen method, yoga, meditation, others?
Do you have an active virus in your system that could be increasing your symptoms?
Do you have Lyme disease as well as fibromyalgia?
How can fibromyalgia patients best prepare for an upcoming surgery?
Have you tried every diet known to man without being able to keep the weight off and feel better? Is there a food plan that will help you?
Even though Dr. Congdon chose to focus on fibromyalgia medicine after her recovery from fibromyalgia symptoms, caring for children is her first love. After 18 years of private practice experience as a board certified pediatrician, an undergraduate degree in psychology, and the experience gained in raising 2 children of her own, Dr. Congdon offers pediatric consultations to families in the following areas:
Evaluation and management of complex or chronic medical issues
Consultation and counseling on parenting and behavioral issues (from newborns to adolescents)
Review of treatment plans, medical options and providing second opinions
Providing ongoing support, coaching and counseling of treatment and medical progress
Dr. Congdon's CV
Work Experience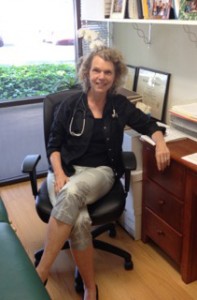 Private Consulting Practice Fibromyalgia and Pediatrics 2009-present Prima Pediatrics, Mill Valley, CA Founding Doctor, Staff Pediatrician 2006-2008 Mill Valley Pediatrics, Mill Valley, CA Staff Pediatrician/Partner 1994-2006
Education
Dr. Paul St. Amand, Renowned fibromyalgia specialist, Associate Professor at UCLA Trained with him to learn fibromyalgia diagnosis and treatment 2009 – present Children's Hospital of Los Angeles Internship and Residency in Pediatrics 1987-1990 University of Cincinnati College of Medicine M.D. Degree 1983-1987 Columbia University, College of General Studies Premedical Curriculum 1982-1983 Williams College B.A. in Psychology with Highest Honors, Cum Laude 1980
Professional Qualifications and Honors and Activities
Fellow of the American Academy of Pediatrics (FAAP), Board Certified in 1990, passed most recent re-certification exam in 2014 Undergraduate Thesis published: "Violence in Children's Television," 1982 Phebe Cramer and Melissa Mechem, Journal of Applied and Developmental Psychology Advisory Council Member; Bridge the Gap/College Prep, Marin City 2008-2010 Enabling underprivileged students to complete high school and graduate from college Substitute Tutor, K-6 grades Williams College Purple with Purpose Award, 2017 This award honors and recognizes alumni who are making a significant impact in their communities across the world and who provide an inspiration to others. Dr. Congdon was recognized for her outstanding contributions in the treatment and awareness of fibromyalgia over the past decade.